Education is the passport to the future, for tomorrow belongs to those who prepare for it today.
Malcolm X
Education
Undergraduate Graduate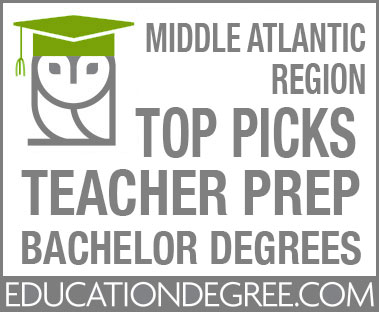 Department Chair,
Program Director, BSEd Early Childhood/Childhood & Adolescent/Students with Disabilities:
Jeffrey Faunce, Ph.D., Associate Professor
Program Director, MSEd/CAS SWD:
Denise Stappenbeck, Ed.D, Assistant Professor
Program Director, MSEd/CAS Literacy:
Christine Woodcock, Ph.D., Assistant Professor
Program Director, MSEd Elementary & Adolescent:
Jeffrey Faunce, Ph.D., Associate Professor
Office of Student Teaching
Visit the Office of Student Teaching
Catherine Sedota, Director, Student Teaching and Certification
Department of Education Mission, Vision & Philosophy
---
Our Mission, Vision, and Philosophy
Our Mission
The Department of Education focuses on excellence in teaching with an emphasis on personal attention to our diverse learners. Our career-oriented curriculum builds upon a liberal arts and sciences foundation as we guide students toward initial and professional certification. This program is flexible because of the multiple delivery systems available to traditional students and practicing professionals. The staff and faculty are dedicated and committed to graduating students who are effective teachers. As reflective practitioners and scholars guided by constructivist approaches (Vygotsky, 1978) to learning and teaching, we challenge our students and ourselves to reach high standards of achievement through the pursuit of best teaching practices. Learning occurs in our classrooms within a caring environment, with dedicated faculty who advise, mentor, and guide students from their admission to the program through to the completion of their capstone course. Ultimately, we are invested in learning, teaching, and the continued success of our students.
Our Vision
The faculty of the Department of Education consists of scholar practitioners focused on research-based best practice. We take pride in graduating men and women who can successfully contribute to pupil learning through their excellence in teaching. The Department of Education continues to engage its experienced faculty in practitioner-focused curriculum in traditional and non-traditional instructional formats. It is the vision of the Department of Education to be an effective and responsive provider of educational programs that meet emerging needs.
Our Philosophy
Medaille College focuses upon excellence in teaching with an emphasis on personal attention to its diverse student body. The education programs provide a solid foundation in the study, design, and implementation of instruction and evaluation in the classrooms of the twenty-first century.
The overarching philosophy of the SOE is constructivism. This philosophy is a unifying thread that is evident in all our education programs. At the root of constructivism, Vygotsky (1978), is the belief that students make meaning for themselves. It is a student-centered model in which the teacher contributes more as a facilitator whose efforts assist students in developing their own understanding and learning. They base their own prior knowledge and mental constructs on existing knowledge bases. Knowledge does not exist independent of the learner (website link will be added when it has been updated).
Our approach to teaching emphasizes challenging opportunities for our teacher candidates to learn (Vygotsky, 1978). Through coaching from faculty, learners develop meta-cognitive strategies to monitor and direct their own performance and learning. The learners assume responsibility for their own learning. Teacher candidates work collaboratively on real-world, authentic activities (Dewey, 1916). Students are guided to develop and bring their own framework and perspectives. They integrate multiple perspectives, which help pupils negotiate and generate meaning (Gardner, 1999).
The Master of Education programs use research to teach participants to design instruction for classrooms with diverse learners (Bloom, 1965). Emphasizing critical thinking, research, and academic writing, teacher candidates are academically prepared to effectively design, implement, and evaluate curriculum for their schools and/or Districts or Boards.
Teacher candidates are encouraged to examine contemporary issues affecting curriculum and instruction within schools. Through integrated classes such as ECI 530, our students explore culture and society. Through courses like ECI 610, EDU 469, and EDU 110, teacher candidates learn how to examine how external forces influence school texts and pedagogy. In addition to emphasis on curriculum and instruction in schools, our teacher candidates are encouraged to use technology to enhance their skills, projects, assignments, and delivery of instruction.
The bachelor's degree education programs at Medaille are committed to the academic and professional preparation of highly qualified teachers through rigorous, integrated coursework in the liberal arts and professional studies. The program emphasizes active, experiential learning both inside and outside the classroom through frequent field observation and practicum experiences over four years.

The graduate education programs at Medaille are committed to fostering reflective practitioners with demonstrated proficiency in academic content, pedagogy, learning theory and student development. Its graduates will be well prepared to function effectively in an inclusive classroom, to meet successfully the learning and developmental needs of diverse student constituencies, and to function as capable professionals in a variety of school environments. The program is dedicated to producing teachers who will exhibit intellectual rigor and compassion in the learning environment and who will balance their high expectations for students with appropriate degrees of support and assistance to assure intellectual and personal growth.
Adolescent (Secondary) Education (7-12)
Graduate Degrees
MSEd Adolescent/Secondary Education (7-12)
MSEd Elementary Education (1-6)
MSEd Students with Disabilities
Undergraduate Degrees
BSEd Early Childhood/Childhood (B-6)
BSEd Adolescent Education/Students with Disabilities Grades 7-12 (Generalist)
Advanced Certifications
Advanced Certification in Literacy
Advanced Certification in Students with Disabilities
The student teaching experience at Medaille College provides students with a variety of hands-on opportunities in preparing them to become classroom teachers.
Department of Education Faculty
Medaille College has a tradition of excellence in teaching that reaches all the way back to the foundation of the institution in 1875. Our faculty of dedicated and talented men and women are first and foremost teachers. Many of them have acquired years of experience in the field of education as professors and also as working professionals. Teachers trained at Medaille are highly regarded for their practical abilities in the classroom and their ability to teach on the first day of the job.
Meet the Department of Education Faculty
Graduation and Teacher Certification Checklists
BSED Adolescent Education & Students with Disabilities Generalist (Grades 7-12)
BSED Early Childhood/Childhood (Birth-Grade 6)
MSED Adolescent Education (Grades 7-12)
MSED Childhood Education (Grades 1-6)
MSED Literacy (Birth-Grade 12, Birth-Grade 6, & Grade 5-12)
MSED Students with Disabilities (Grades 1-6) with Initial Certification
MSED Students with Disabilities, Grade 1-6 (without a previous education degree)
MSED Students with Disabilities, Generalist, Grade 7-12 with Initial Certification
MSED Students with Disabilities, Generalist, Grade 7-12 (without a previous education degree)
Advanced Certificate (Post-Master's Certificate) in Literacy (Birth-Grade 12, Birth-Grade 6, & Grade 5-12)
Advanced Certificate (Post-Master's Certificate) Students with Disabilities, Grade 1-6
Advanced Certificate (Post-Master's Certificate) Students with Disabilities, Generalist, Grade 7-12 
Mission Statement
The School of Education Future Teachers Club (SEFTC), established in October 2006, is designed to facilitate student engagement. Rooted in the principles of education, professional, and social development, SEFTC welcomes all undergraduate students as active citizens of the Medaille community. The mission of the Future Teachers Club is to organize, promote, and conduct activities beneficial to student life. The club is formally comprised of elected representatives and volunteers. As a dynamic group, the potential is limited only by the dedication and creativity of our students.
Reasons to Get Involved
Develop a network of friends and mentors in education to support you through your career
Gain additional knowledge and experience that will deepened and extend the value of your degree
Build leadership and cooperative skills; assets in career placement and advancement
Be recognized by Medaille College as a leader in the academic community
Become part of a fun and energetic group
How to Get Involved
Become an elected officer
Join the group as a volunteer
Participate in events and activities, as an active member of SOEFTC
Provide feedback and suggestions
The Department of Education has a chapter of Kappa Delta Pi (KDP), chartered in Spring of 2022, designed to inspire and equip future and new teachers to thrive, while facilitating student engagement. KDP champions future and new teachers from campus to classroom, delivering guidance and solutions to the particular issues facing teachers across the United States, while maintaining a global perspective. Above all, KDP is a reliable and research-based source of best practices for the teaching field as a whole.
Rooted in the values of diversity, excellence, integrity, expertise, equity, and empathy, the Department of Education's chapter of KDP recognizes great academic achievements and invites all graduate students with a GPA of 3.0 or higher to join. KDP continually adds new benefits and resources to support a student's journey to become teachers of excellence. The functions of the Department of Education's chapter of KDP include, but are not limited to, professional development and service initiatives.  
Please contact the chapter counsellors for more information:
Dr. Caitlin Riegel (Caitlin.Riegel@medaille.edu)
Dr. Christine Woodcock (Christine.A.Woodcock@medaille.edu)
Once you've earned your undergraduate education degree, you have five years to obtain your master's degree for professional certification in New York State. Medaille offers master's degrees in Elementary Education, Literacy, Adolescent/Secondary Education and Students with Disabilities. Our academic dean, department chairs and program directors are happy to meet with current and prospective students.
Medaille College is currently pursuing accreditation of its educator preparation programs by the Association for Advancing Quality in Educator Preparation (AAQEP). Pursuant to §52.21 of the Regulations of the Commissioner of Education, the educator preparation programs offered by Medaille College are considered to be continuously accredited for purposes of meeting the New York State requirement that all such programs maintain continuous accreditation.
AAQEP Standards & Expectations Dimensions
Graduation Rates
Medaille College Education Graduation and Retention Information 2017
Ability of Completers to Meet Certification and Additional State Requirements
Medaille College NYSTCE Pass Rates 2016-19
Ability of Completers to be Hired in Positions for Which They Have Prepared
Medaille College Department of Education is in the process of collecting data about completers' ability to be hired in education positions for which they have been prepared.
Student Loan Default Rates and Other Consumer Information
Student Loan Default Rates
Cost of Attendance
New York State Certification Exams
New York State Exams Required for Certification
edTPA for New York State (cost of the exam is $300)
More About Certification Exams (where and when you can take the tests, costs and preparation materials)